アフタヌーン・セミナーとは、サイマル・アカデミー受講生特典として実施している無料セミナーで、 "学んだ語学を活かす"ためのセミナーです。
趣味や芸術、旅行などをテーマにしたネイティブ講師によるスピーチや、通訳者・翻訳者によるスピーチが行われます。
スケジュールのご都合でアフタヌーン・セミナー当日参加できなかった受講生の皆様に、また、サイマル・アカデミーでのご受講をご検討いただいている皆様にも、担当講師より当日スピーチした内容やお伝えしきれなかった事などをご紹介します。
今回の記事は・・・
2016年3月6日に実施したEddie Colemanによるアフタヌーン・セミナーです。
アマチュアカメラマンでもあるEddieは、世界各国を旅しながら現地で出会った人々や、心に残った風景などを写真におさめています
今回Eddieがご紹介したのは、シベリア鉄道の旅。美しい写真とともに旅行記をお楽しみください。
これまでのEddieの旅はこちらから!
---
A 9,000km Train Journey across Russia on the Trans-Siberian
BY Eddie Coleman
I recently gave a seminar on my trip on the Trans-Siberian Railway. Here's a blog about my experience.
My first trip on the Trans-Siberian was in 2009 when I went from Beijing to the city of Irkutsk. It was a fantastic experience and I couldn't wait to do more!
This time I decided to go the full length from Vladivostok to St. Petersburg, a journey roughly 9,600km-long. If one was to stay on the train for the whole trip it would take 8 days! I had some time and decided to take a month for my trip.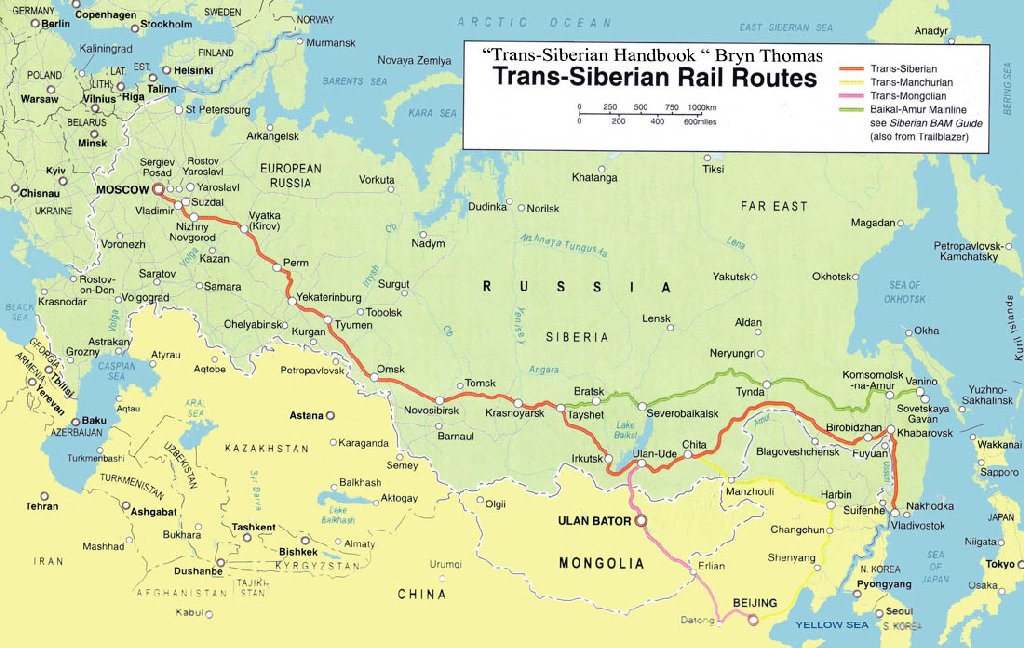 Trans-Siberian Map
Vladivostok is a striking city and I was immediately taken with the grand architecture in the older part of town; beautiful European-style banks, hotels and apartment blocks line the streets. The prominent train station is in a commanding position overlooking the harbour and the famous Russky Bridge.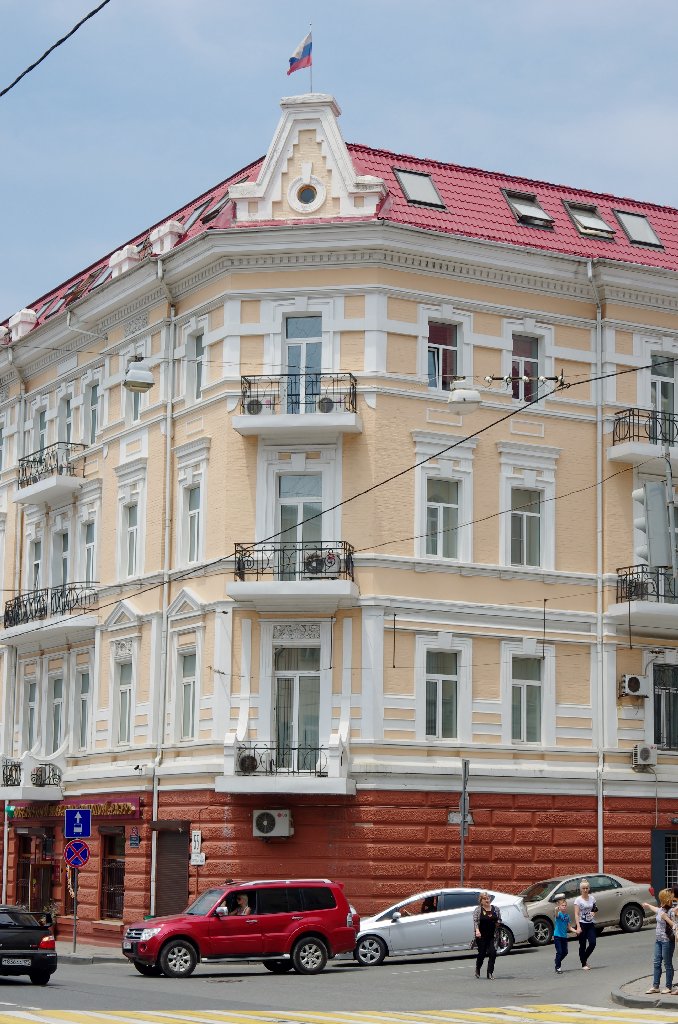 European-style buildings line the streets of Vladivostok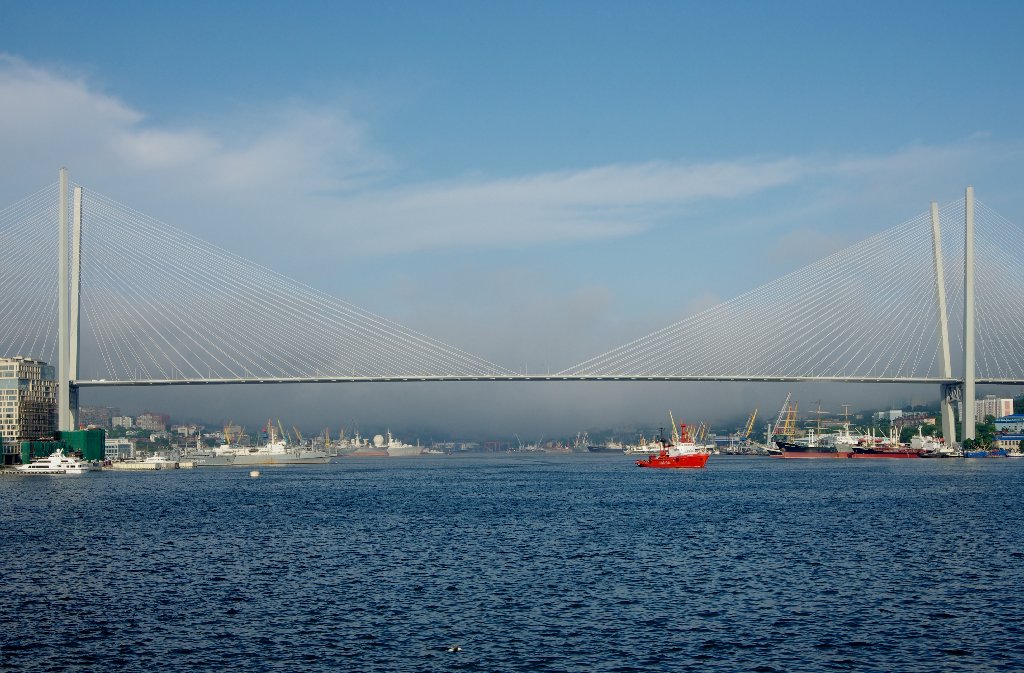 Looking across Vladivostok harbour towards Russky Bridge
After spending a few days wandering around, I headed north to Khabarovsk, 12 hours away. Situated on the banks of the Amur River, it turned out to be a pleasant surprise and I was again impressed with the architecture. I also came across a huge military parade marking the date when Germany invaded Russia in the Second World War.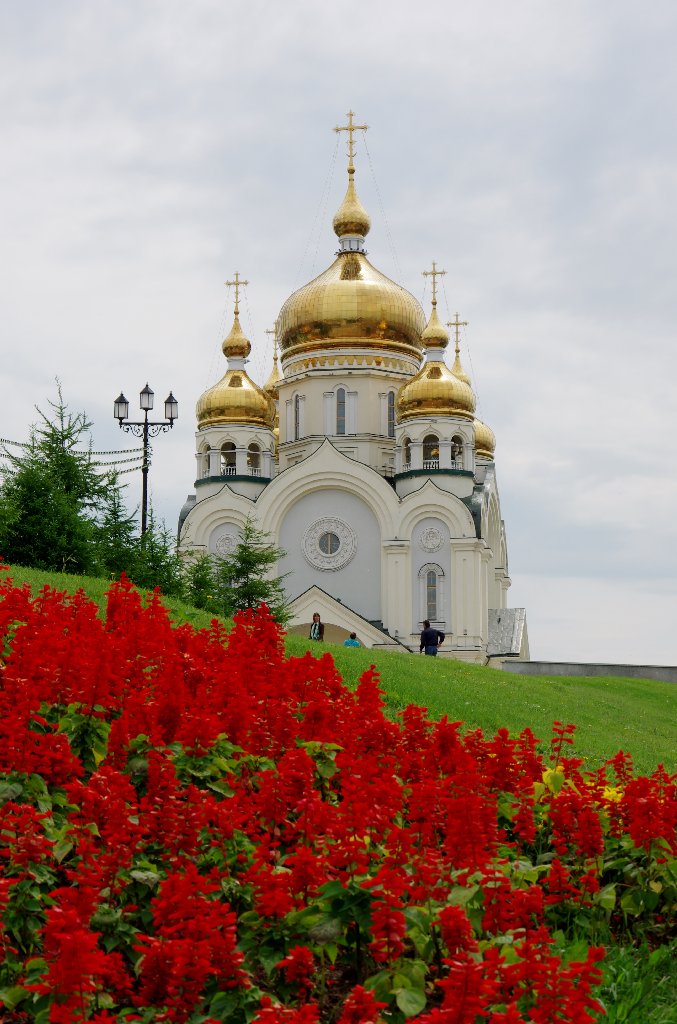 The Transfiguration Cathedral in Khabarovsk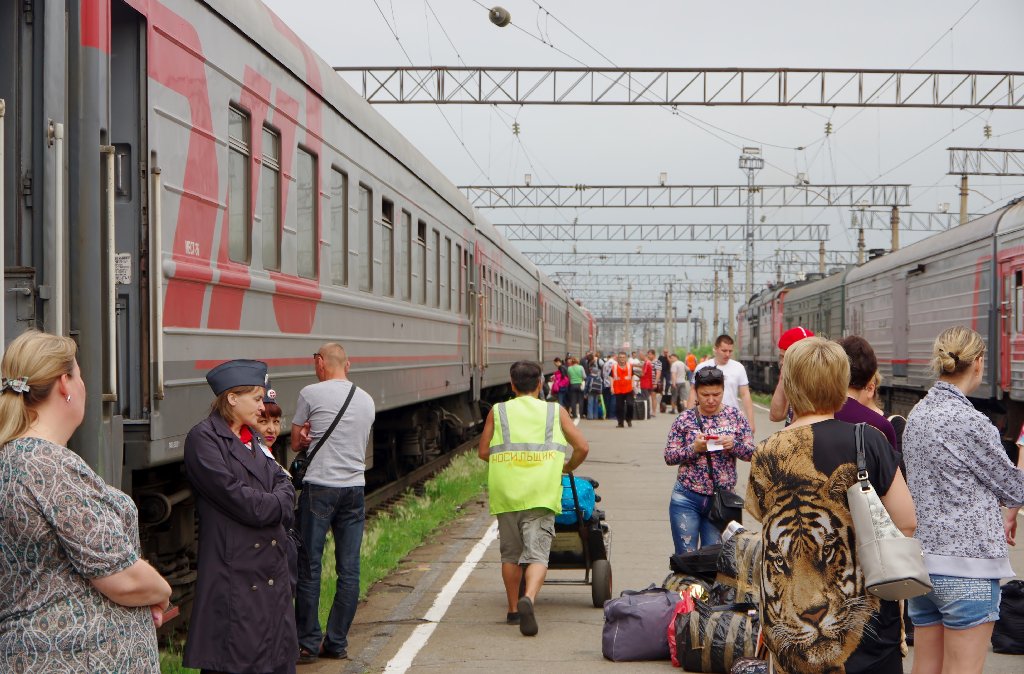 On the platform about to leave Khabarovsk
From Khabarovsk I went on the longest section of my journey (55 hours) to Ulan Ude. The trains are comfortable and one has lots of time to take in the surrounding scenery. I travelled 2nd Class in a 4-sleeper compartment and sometimes I had it to myself. The scenery along the Chinese border was really spectacular with wide open grasslands and plenty of rivers.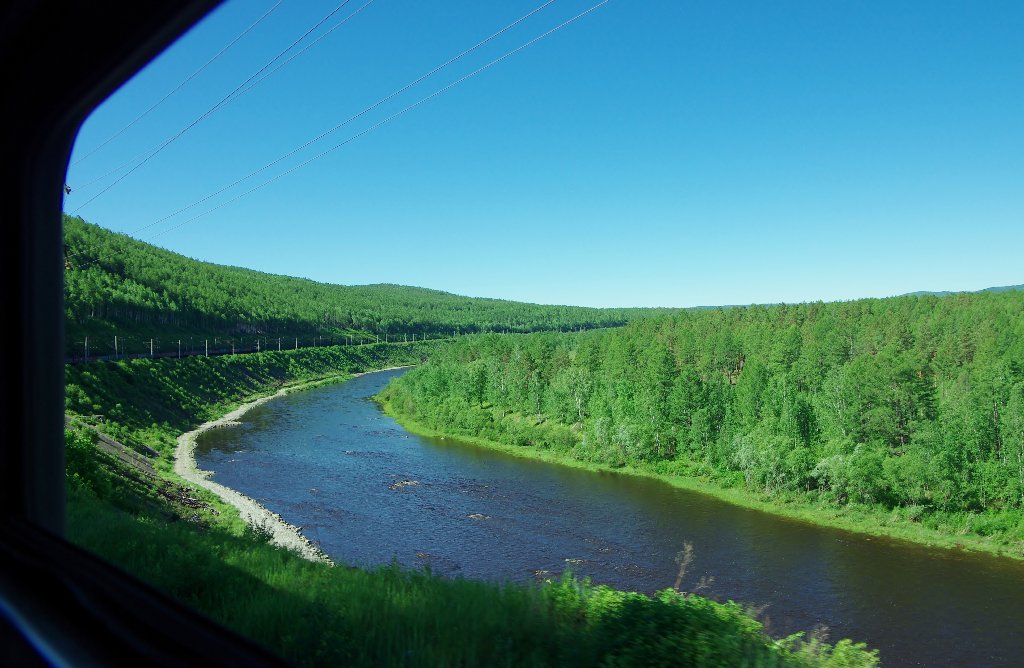 Some spectacular scenery from the train
I wasn't expecting much in Ulan Ude, although I knew that it had the largest 'Lenin-head' statue in Russia. It's the capital of the Buryat Republic and I came across a summer folk festival which was a wonderful, colourful experience.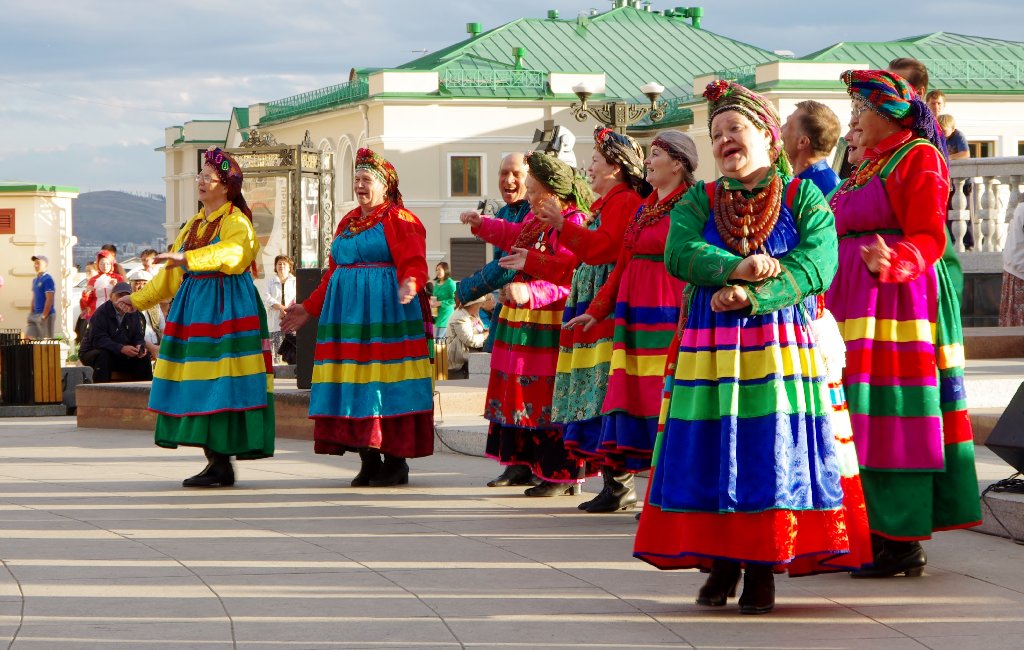 A colourful folk festival in Ulan Ude
Next stop was Lake Baikal where I'd been before, but this time I wanted to stay longer. I managed to get some accommodation in a village on the edge of the lake and I stayed there for 4 days, walking, relaxing and taking in the serenity of the lake. It's the oldest lake in the world (25 + million years) and also the deepest (1600m). It holds 20% of the world's fresh water, which is quite phenomenal. Over 300 rivers flow into Lake Baikal, but only one flows out.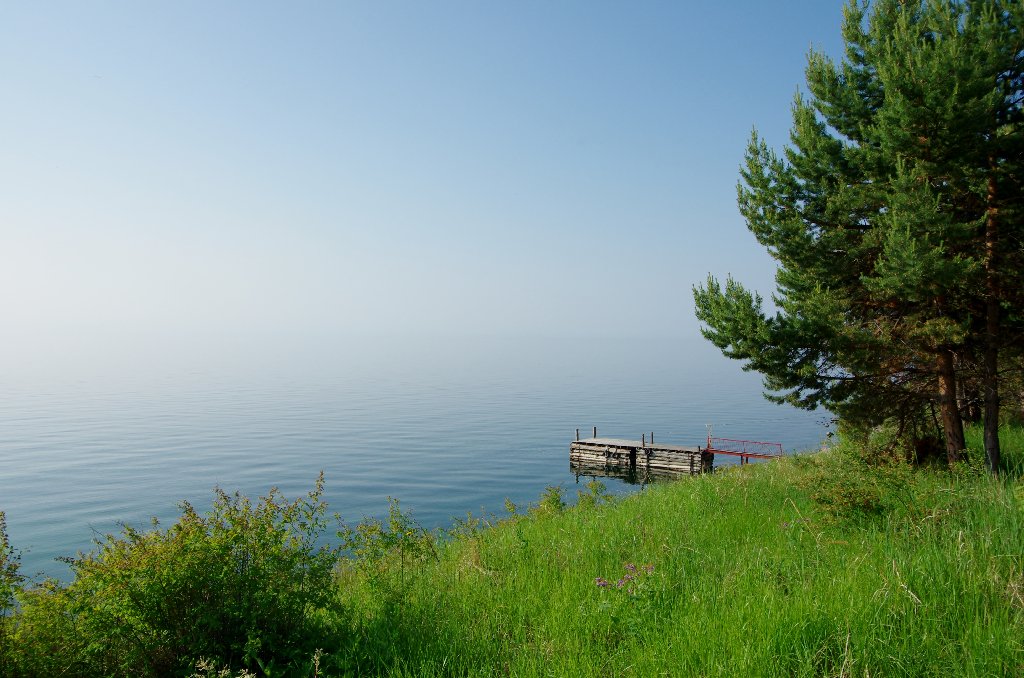 Lake Baikal scene
After Lake Baikal I did some long train trips and my next stop was in the delightful university-city of Tomsk which has some stunning architecture and is famous for its wooden houses. It's relatively small, so it's easy to walk around and the trams and trolley-buses are easy to use.
From Tomsk I went on a 52-hour trip to Vladimir which is quite close to Moscow and used to be the capital of Russia centuries ago. The main attraction in Vladimir is the Assumption Cathedral which dates back to 1158. It's in a dramatic location on the edge of a cliff overlooking a river and some plains.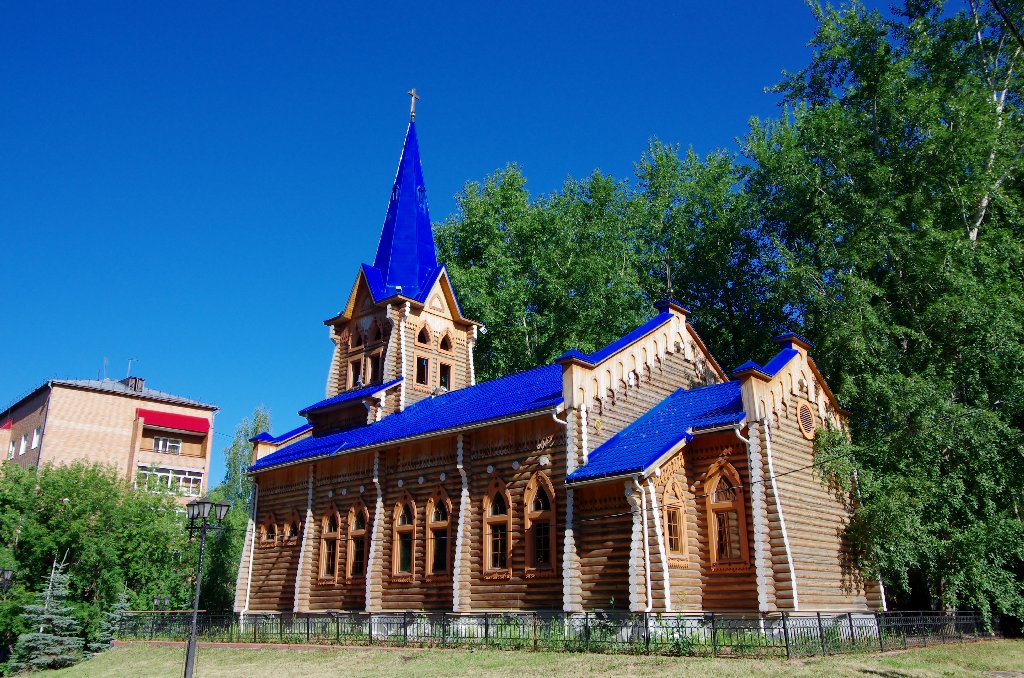 A wooden church in Tomsk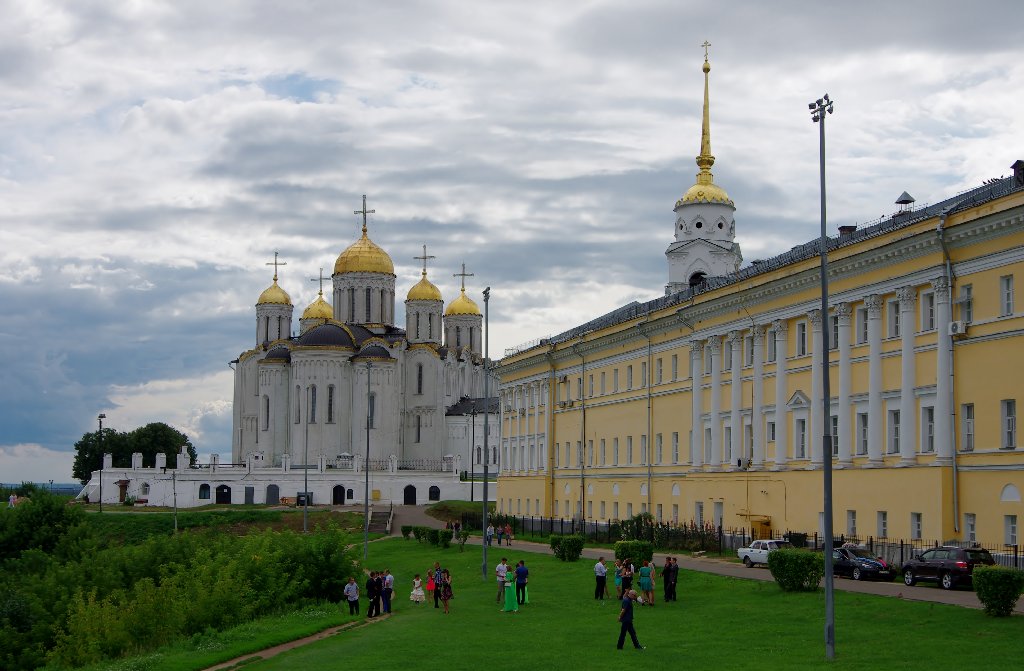 The Assumption Cathedral in Vladimir
My final train trip was from Vladimir to St. Petersburg. I'd heard a lot about how beautiful St. Petersburg was and some people say that it rivals Stockholm in its beauty. It's built on numerous islands so it's connected by lots of bridges and the roads and canals are lined with wonderful European-style buildings. The magnificent 17th Century Winter Palace, also housing the Hermitage Museum, is well-worth a visit.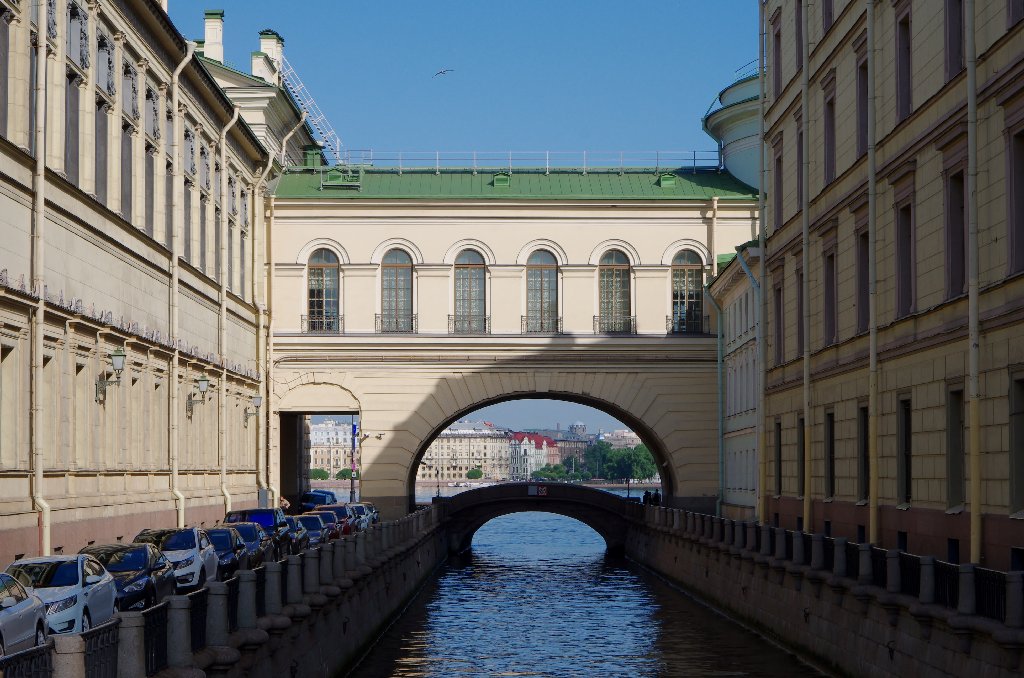 Canal scenes in St. Petersburg
After a brief 4-day stay I had to leave. It was the end of a really fascinating trip and I vowed to go back again – hopefully sooner rather than later!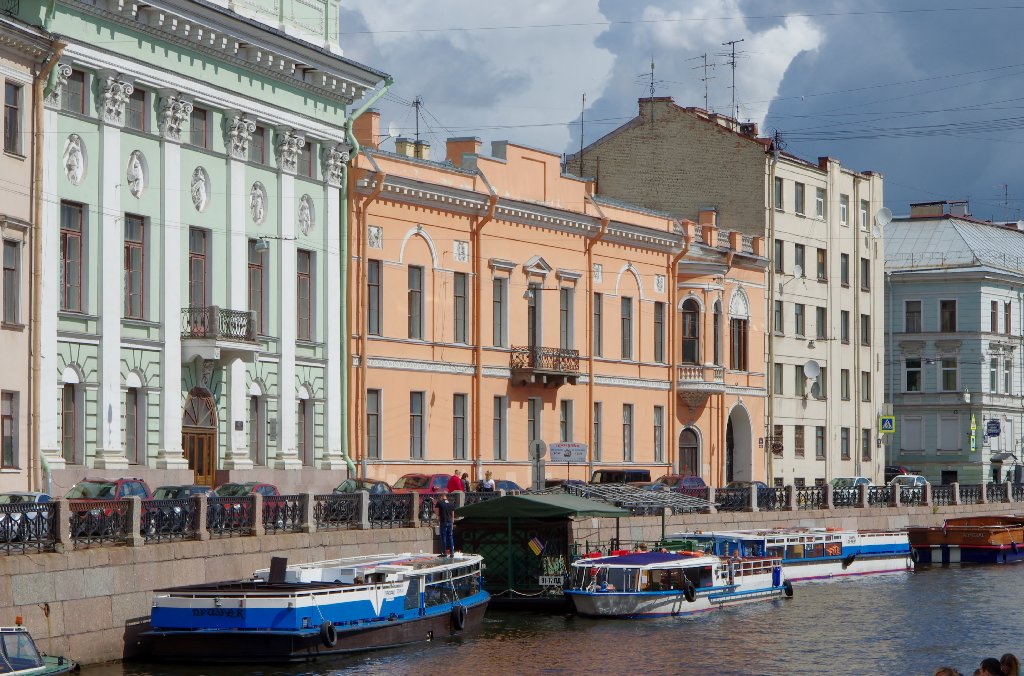 European-style architecture line the canals in St. Petersburg
Eddie Coleman:
Photojournalism was one of his majors while he was at university in Australia. He enjoys the combination of travelling and photography. He has been to various places around the world.